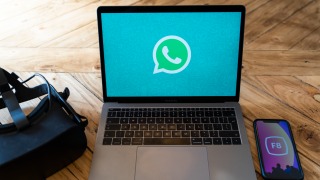 During the two-day event, we heard from Mark Zuckerberg as he delivered his keynote outlining the future of Facebook as a company and their family of products that billions use daily — the standout message from Zuck: the future of Facebook is private.‍
Given the turbulent landscape the company has been through since the Cambridge Analytica scandal, it's no surprise really that the company is shifting to focus on users privacy and whether you think it's a PR stunt or not — a huge amount of changes were announced to the platforms which will affect all of us.
In his keynote, Zuckerberg described the move as a shift from Facebook being the 'townhall' of society to more of a 'living room' where you interact with those who you care about in more of a private and curated space. For advertisers, this should not be seen as a move to close off brands, but a push to create branded content and ads that resonate with your audience, something we have always focussed on here at Fluid. This way, not only will your content avoid annoying users but they will actively welcome it into their more private spaces, earning trust and increased brand affinity.
With all of that in mind, let's take a dive into some of the biggest changes coming and what we think this means for social media marketing and advertising in the near future.
Stories and Groups are a focus.
With the pivot towards privacy, Facebook launched a completely fresh design of the Facebook interface and branding. With it came a clear message that Stories and Groups are now taking centre stage as News Feed takes more of a back seat. We predicted this earlier in the year and what's key now is that your community management incorporates these — particularly with Groups. We have seen high engagement and valuable insight for those we have created for clients, such as the National Forest Adventure Farm Exclusive Members Group.
Forget E-Commerce, it's time to welcome Social Commerce.
Following on from the recent announcement of Checkout on Instagram, where a user can purchase items without even leaving the app, it seems that Facebook is pushing for further social commerce opportunities with the introduction of Product Catalogues for Whatsapp. This new feature will allow users to see the products a business has available on Whatsapp and, in turn, purchase products within the app — further reducing the necessity for a website, something smaller businesses should thrive on, but could prove useful for larger businesses.
New AR Functionality
If we've not mentioned it before, we love all things AR here at Fluid and our in-house CGI artists are always pushing the boundaries of how it can be used in a real-world setting. Up until now we've been using Snapchat to create Lenses for clients that have seen fantastic results, but it finally looks like we will be able to offer Instagram & Facebook AR Effects soon as the Spark AR Studio has been completely redesigned for both Mac and PC as well as Facebook opening up the beta for Instagram Effects. We'll keep you posted as to when we are given access to showcase this new platform.
Alongside the above headlines, we also saw Facebook move into Tinder's territory with the announcement of 'Secret Crush' which allows you to create a list of all your Facebook friends that you secretly fancy yeah, we're not sure that one will take off. The company also continued its growth in the VR space with the launch of the Oculus Quest and Rift S, which we can't wait to get our hands on and continue to develop our VR innovations for the property and leisure industry, watch this space on that one.
As always, if you're looking to harness the power of social media for your brand, whether it's campaign work that makes you stand out in a crowded market or ongoing paid social advertising that drives a real return to your bottom line — get in touch with Ben today to discuss how we can help you.