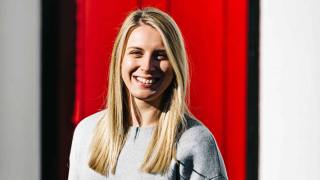 Georgia brings several years' experience as head of project and account management in an established digital agency, whilst also offering the skills and experience to supplement our growing SEO and analytics services. Georgia said:
"I'd admired Fluid's work from afar for quite some time, so when I heard they were looking for someone to manage their digital projects, I knew I had to go for it. I've only been here a week, but I absolutely love being part of such a creative and committed team... I can't wait to make my mark!"
Georgia graduated from the University of Derby with First Class Honours in BSc Information Technology, having won the 2016 Vice Chancellor's Award for Outstanding Contribution to the College of Engineering and Technology, as well as winning the 2016 O'Reilly Academic Prize for Enterprise Systems.