Fluid
happiness

is at the heart of everything
Wellbeing
Wellbeing is a big thing in the creative industries. So it's a big thing for Fluid too. After all, our people put a lot into this place. They've built it. The least we can do is try to support their health and happiness - both inside and outside of work. That's why Fluid Happiness happens. It's designed around social, mental and physical wellbeing.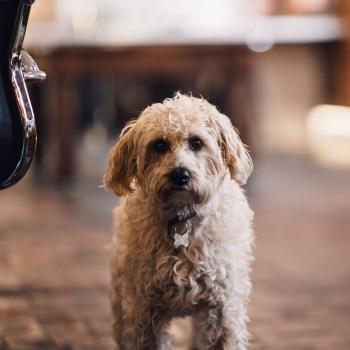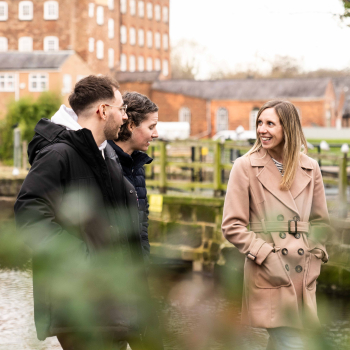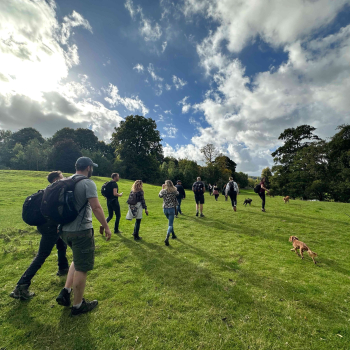 It's about fulfilling our
potential
Mental wellbeing
We know that mental health problems at work are common, and also more prevelant in those under 35. We also understand that people working in the creative industry are more likely to have mental ill health than the general population. We aim to promote mental health awareness and support positive wellbeing. We have invested in training so that we can spot the signs and triggers of mental ill health and can signpost people to available support. We encourage communication with regular team catch-ups and lunch time walks to get people out of their seat, away from their screen and starting conversations.
Social wellbeing
We're a social bunch at Fluid and we like to work and play together. We have all sorts going on from team away days, birthday celebrations and weekly wine bar trips, to our Christmas weekend away with lots of other activities in between! Whilst it sounds like a bit of fun, it really is a lot more than that. It's about strengthening our working relationships, creating friendships and building trust. As our team grows it's important that everyone feels comfortable and confident in their role at Fluid. We've created an onboarding scheme that helps new starters settle into life at Fluid.
Physical wellbeing
Fitness and exercise can play a huge part in our overall wellbeing. It aids with living a healthy and active lifestyle as well as building social skills and clearing the mind. We're always keen to support our team in physical activities and we have several initiatives available for everyone to enjoy. We have a football team, run club, and we also offer all of our team members free gym membership and team exercise classes. We offer private Bupa health insurance to all of our team. It's a great benefit for quick and convenient access to industry-leading healthcare.
General happiness
We're all proud of our studio space. We have recently invested in making some big upgrades and changes to make our workspace a better experience for both our clients and the team. We've stripped out the tired boardroom and made it a beautiful space to work and hold events. We've introduced quiet and relaxed areas around the studio for more informal chats and breakout work stations in our fancy pods. We have a weekly fruit delivery and have introduced of A LOT of plants in the studio. We are also frequently joined by our four-legged friends who are available in the studio for all the dog cuddles you need.
Every part of our wellbeing plan is
meaningful
We have six wellbeing pillars that align to each of our values. These pillars support both team happiness and Fluid's vision. We use these pillars as a tool to measure the impact of our wellbeing actions and if they're making a difference to our team and business.
Caring
Make people feel cared for.
Trustworthy
Make us an attractive employer.
Positive
Make people feel happy and well.
Accountable
Make us a stronger team.
Creative
Benefit the Fluid brand.
Ambitious
Help people fulfil their potential.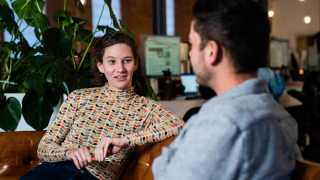 It's hard to explain… but Fluid is
different
If you work with us, we'll try and make sure this feels like your agency. We'll give you opportunities. We'll look after you. And we'll try and make sure you grow with us too.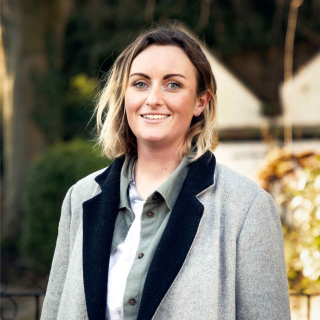 Fluid really

cares

about its people.

I've never been through an onboarding process before and although it seemed as though it might be a little overwhelming at first, I'm hugely grateful for it now. Fluid happiness was a breath of fresh air for me and well and truly cemented my settlement into the Fluid family.

– Poppy, Social media manager