Let us tell you a story. About a person that's universally loved and respected and admired in our agency. A human thread you'll find weaved through the very fabric of Fluid...
That person is part of the LGBT community. And one day, they explained that upon joining our team, not only were they unsure whether they'd feel welcome and safe and free, they hid who they were for months. Just in case.
That hurt. That was the day we realised equality isn't a definition or a commitment or a 'strategy'. It's a feeling. We believe it's a basic right. To be your brilliant self.
That means we need to do more than hold a deep inner care and respect. We need to be more visible and vocal about it too. So that people in the team and people joining the team know that equality means everything at Fluid. And it always will.
Our stance is simple. It doesn't matter who you love, how you look, where you're from, when you were born, how you identify or what faith you follow.
All that matters is that you're free to be yourself. Confident to do your best work. Encouraged to express your ideas. Challenged to push yourself. And liberated to lead the life you choose without a moment's hesitation.
We're always told Fluid feels like a home. A family. And that should apply to everyone. Without exception. Keep scrolling to find out more...
You can find out more
here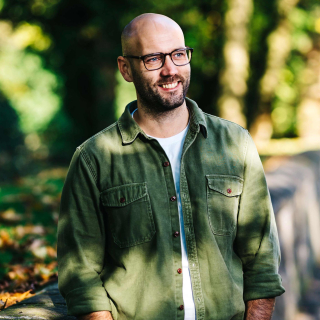 Fluid is in its 20th year. I do not have any doubt at all that we've built a beautiful, caring, driven, ambitious, uplifting agency. And within those words, the most important is caring. And one of our core values - pride is worth more than money. Equality is at the very heart of that.

– Ed, Joint Managing Director of Fluid
It's hard to explain… but Fluid is
different
If you work with us, we'll try and make sure this feels like your agency. We'll give you opportunities. We'll look after you. And we'll try and make sure you grow with us too.