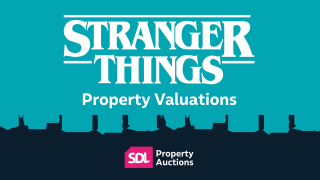 With the buzz around television series Stranger Things at an all-time high ahead of the most-recent episode drop, the Fluid digital PR team crafted some trend-jacking content based around properties featured on the show, like Creel house.
Fluid wrote a digital PR piece that allowed SDL to put its valuations expertise on show, which featured some bespoke infographics to bring the content to life.
The kooky content was picked up by The Tab, and also spawned a series of social posts for our client. To date, the digital PR piece has had a total reach of 4m, all achieved organically.
You can read the original PR piece here, and read The Tab's take on it here.
If you'd like to know more about digital PR, get in touch with Ben M, our Head of Search & Social.