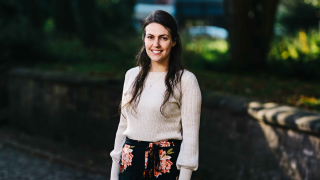 Back in November, Paul and I attended the Nielsen Norman Group (NN/g) UX Conference in London, where we spent two jam-packed days learning the best practices in UX. We were rubbing shoulders with other UX professionals from global brand names including Expedia, Uber and Airbnb – so we knew we were in good company!
NN/g UX Conferences are held annually across the world and they are constructed of full-day immersive learning sessions across three specialisms: Interaction Design, UX Management and UX Research. The courses are led by the same experts who conduct the research and include real test study examples and data-driven guidance on UX best practice. The courses include both lectures, group activities and discussions so there were plenty of opportunities for us to put our learning into practice.
That all sounds great, but who are NN/g and what is their importance in the industry? I hear you say…
NN/g are a UX research consultancy and are seen as the world leaders in research-based UX. Founded by Jakob Nielsen and Don Norman in 1998, NN/g are recognised around the world for defining the field of UX and they are dedicated to "improving the everyday experience of using technology".
Their approach is research based, studying real users as they interact with digital applications.They provide proven and reliable guidance to the world's leading organisations (eBay, Google and Visa to name a few) and share their findings through articles, reports, conferences and seminars, which can lead to a certification.
The UX Certification Programme tests UX knowledge, adds credentials to training and reinforces learning. To become fully certified, you must attend five courses and pass each course exam. By taking the certification programme, this will enable us to make concrete decisions based on proven training and user research data rather than opinion.
So, what did we learn?
Day one - Navigation Design
The navigation design course was presented by Kathryn Whitenton, NN/g's Director of Digital Strategy. Kathryn evaluates information architecture and the user experience of navigation systems.
By using UX-friendly navigation techniques we can ensure that users can move through digital applications with ease. In order to create a navigation system that works effectively, we need to understand and support both the business and user needs. Without usable navigation, your users will become frustrated and this will negatively impact your business, and we really don't want that!
This course explored a wide range of tested navigation styles, from global and local navigation placement, to faceted search options and page structure. Using these tools, we can make informed design decisions and deliver clear and understandable user navigation around digital applications to benefit both the business and the user.
Day two - Persuasive Website Design
The persuasive website design course was presented by Therese Fessenden, an NN/g User Experience Specialist. Her user experience research focuses on creating delightful experiences that touch, convince, or excite users.
We all know that brand messaging, quality design and good usability are an important starting point when creating an enjoyable digital experience. But in order to take our users' experience to the next level and make a real impact, we need to understand the psychology behind decision-making and combine this with our design foundations.
This course delved deep into the history of psychology and discussed popular and ground-breaking research with an aim to understand the reasoning behind motivation and actions. We can incorporate these psychological principles using informed design techniques to creative persuasive and emotional experiences, forging long-lasting client relationships and brand loyalty.
And, was it all worth it? Definitely!
With the subject of UX taking the spotlight in most new project briefs, its importance is now more evident than ever. Using our findings from these courses will be invaluable in shaping our future digital projects. We're now 40% towards achieving our certification and with over 40 courses available on the programme, there's a lot more for us to learn and share with our team and clients.