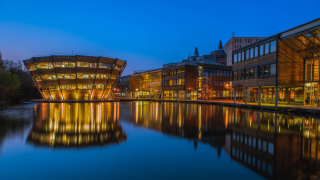 A prestigious Russell Group University with campuses in the UK, Malaysia and China, the University of Nottingham was founded on a compelling vision that education can transform people's lives, has great social and economic value and should be accessible to everyone who can benefit from it.
Lead designer, Carrie said: 
"The University of Nottingham is such a prestigious and important University… and we're absolutely thrilled to be working with them. From inventing the MRI scanner to cloning Dolly the sheep, they really are one of the most innovative and exciting clients we could hope for!"
This exciting new partnership further builds on Fluid's experience working with Higher Education institutes, with the University of Derby also a long-standing and valued client.