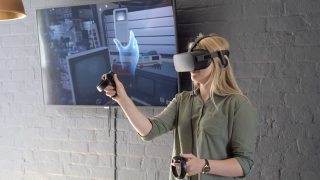 Ever wondered how you can bring your brand to life? With an almost endless influx of new technology for business owners to understand and assess, it's becoming increasingly difficult to distinguish between the game-changers and the time-wasters.
At this interactive seminar hosted at HURST with Fluid Ideas, we bring you a 30-minute breakfast briefing to introduce the pros and cons of emerging and immersive technologies, followed by a 60-minute live demonstration workshop where you can discover the different possibilities on offer.
We'll be showcasing ideas that can be applied to a range of sectors, touching-upon everything from augmented and virtual reality through to voice search, immersive projection, and interactive CGI.
Through these live demonstrations, you can uncover which technologies could help give your brand a true competitive edge.