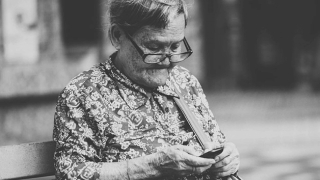 For our work in the luxury retirement sector — it's the first.
With an ageing population and huge buying power, the retiring generation of the UK is a market well worth exploring and you'd be naive to think the only way to reach this audience is through expensive broadsheet ads and other traditional means.
Research has found that those in later life often think that marketers are ignoring them, and that's not even when you take into account digital channels — furthermore, when advertisers do target those aged 50+ it's to talk about getting old, when in reality we're all living longer and 60 is fast becoming the new 40.
 
A quick look on Facebook highlights that there are 2.5-3M users aged 65+ on the platform, with a large percentage of this audience logging on to the platform daily and many liking a new page weekly. It's unsurprising really, with retirement often comes loneliness and online platforms can provide a great way to keep connected with friends and family, as well as finding new companions. But for your business, is it worth the investment I hear you ask? Well our work in the retirement property sector clearly shows that it is, a combination of paid advertising and organic management across all social channels drives huge volumes of traffic to their site, with social acquisition coming in as the second highest channel and third highest when it comes to conversions.
The first channel? Paid search campaigns. Further proof that digital advertising can reap fantastic rewards when targeting the older generation. Again, if you put this into context, Google first appeared back in 1998 — those aged 65 have theoretically been Googling since they were 45 and while they may not be as adept with technology as the millennials, the image of a frail 65 year old struggling to work an iPad is a thing of the past.
To put all of this into context, since January this year we've generated £4.8M in revenue for one of our clients through Paid Search marketing and 23% of all website traffic has come from social channels. If that wasn't enough — we've even had a conversion through Instagram. Mind… blown.
When those aged over 65 are spending double that of those under 30 on culture and recreation alone, can you afford to be missing out on this key market?
To discover how we can help you reach an older audience in pixel, in print and in person get in touch today.