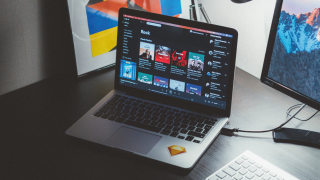 Look back 12 months and the public discussions around social media, and our online lives in general, was fairly negative. In the current situation, can you imagine being in lockdown with only a Nokia 3210 to hand? Me neither, despite how great Snake was.
For advertising, the COVID-19 pandemic has meant a variety of shifts in tact. While many are understandably reducing spend to focus on paying wages - those businesses that are still advertising, have pivoted hard to digital.
It's predicted that many of the habits that we have started during the pandemic will be ingrained when the world enters the new-normal, so if you're wondering which digital activities to start in order to see the benefits now and in the future — here are the top four we think will continue long after we can all get back to the beer gardens.
Livestreams
Here at Fluid, we've been bullish about live social for a while now. In fact (incoming shameless plug) we've produced some award-winning live streams for clients. Facebook Live was one of the flagship features of the platform when it was launched, but admittedly had taken a dip. Lockdown life has, unsurprisingly, given it a second wind - something all platforms that offer live are seeing.
Towards the start of lockdown, Facebook reported an 89% increase in interactions with Facebook Live posts and a 146% increase for Instagram Live! Brands and the public are finding fun and innovative ways to use the medium, notably the popular game Fortnite are pushing hard in this area - launching Party Royale, a virtual space where users of the game tuned in to a global concert featuring Deadmau5, Steve Aoki and Dillon Francis - names you would normally see on a Coachella lineup.
Community Building
If there's ever been a time to focus on fostering relationships with your customers online, now is it. In the height of lockdown, Facebook reported that the hashtag #bored had increased in usage by 9000% and users now judge a brand on how well they helped people get through the current situation.
Previously, it's always been difficult to explain the importance of engagement-focussed social media and steering away from just shouting sales-focussed messages. But now that many brands have nothing to sell, building a community on social media will ensure that post-covid - they can come back stronger and with a high level of brand affinity.
For our client Inspired Villages, we were tasked with ensuring the residents in their retirement communities had access to an online space that helped keep them well, in both body and mind. The Virtual Village Centre was born, a Facebook Page community with Facebook Live workouts, recipe videos, nostalgia and puzzles. The page has grown to over 10,000 followers since March 15th and entertains thousands of over 65's on Facebook daily.
Spotify Advertising
Audio has been rising for a while now and while COVID-19 initially created a dip in streaming, notably due to the lack of commuting - 3 weeks in and listenership started to rise again, with some key changes. Rather than their favourite playlists, people who were adjusting to a new life of working from home, shifted to classical and ambient.
Add to this, the revelation that podcasting superstar Joe Rogan signed an exclusive deal with the platform and it's key that Spotify is the place to be if your brand can leverage itself to audio.
Compared to traditional radio advertising, Spotify has some serious benefits - most notably it's targeting options. If you want to reach gamers who are listening to metal while playing their favourite Xbox games, you can. Maybe you want to reach those who listen to podcasts while walking the dog, you can. Combine this with a well crafted ad and the fact that users can click through to a landing page from your ad and Spotify is a must for your advertising mix now and moving forward.
Social Commerce
Whether it's the journey a user takes to find your brand or the experience they have on your site, the one thing that can help increase conversions is removing friction.
Social Media platforms, specifically Facebook, are taking this to its logical conclusion and looking to remove the need for websites altogether with a push to social-commerce.
Facebook have started to trial checkout on Instagram and WhatsApp which will allow your users to buy directly on those platforms, rather than from your e-commerce site. I'm excited by this and there are a range of scenarios that make it appealing.
If you're looking to increase lifetime value by repeat custom, imagine a subscription service where a user gets a WhatsApp message asking if they want their usual order, they simply reply with yes and WhatsApp handles the rest.
When it comes to Instagram, with its growing AR features, shopping experiences that normally require a store to try something like clothes or makeup - no longer need to. See an ad for that new lipstick, try it on in AR, if you like it then purchase it directly on Instagram.
Using an emerging platform can often be daunting, but we're always looking to use the bleeding edge of digital for our clients whether it's WhatsApp Ads for our friends at Interpart or award-winning live-streams for the Adventure Farm.
Get in touch if you want to discuss how we can help you innovate: [email protected]
Photo by Nikita Kachanovsky on Unsplash